U.S. President Donald Trump finally wore a face mask.
US president 'didn't want to give press the pleasure of seeing' that he covered face during visit to Ford factory. Company said that Trump was encouraged to wear mask, but removed it for later part of tour. He heeded warnings on Thursday to wear the mask as he visited a Ford factory in Michigan.
Trump said that he had finally overcome his aversion to wearing masks against the coronavirus – but he did not want be photographed.
Touring a Ford vehicle factory in Ypsilanti, Michigan, where workers have converted to building respirators and other medical equipment for fighting Covid-19, Trump held up a mask and declared he had covered his face .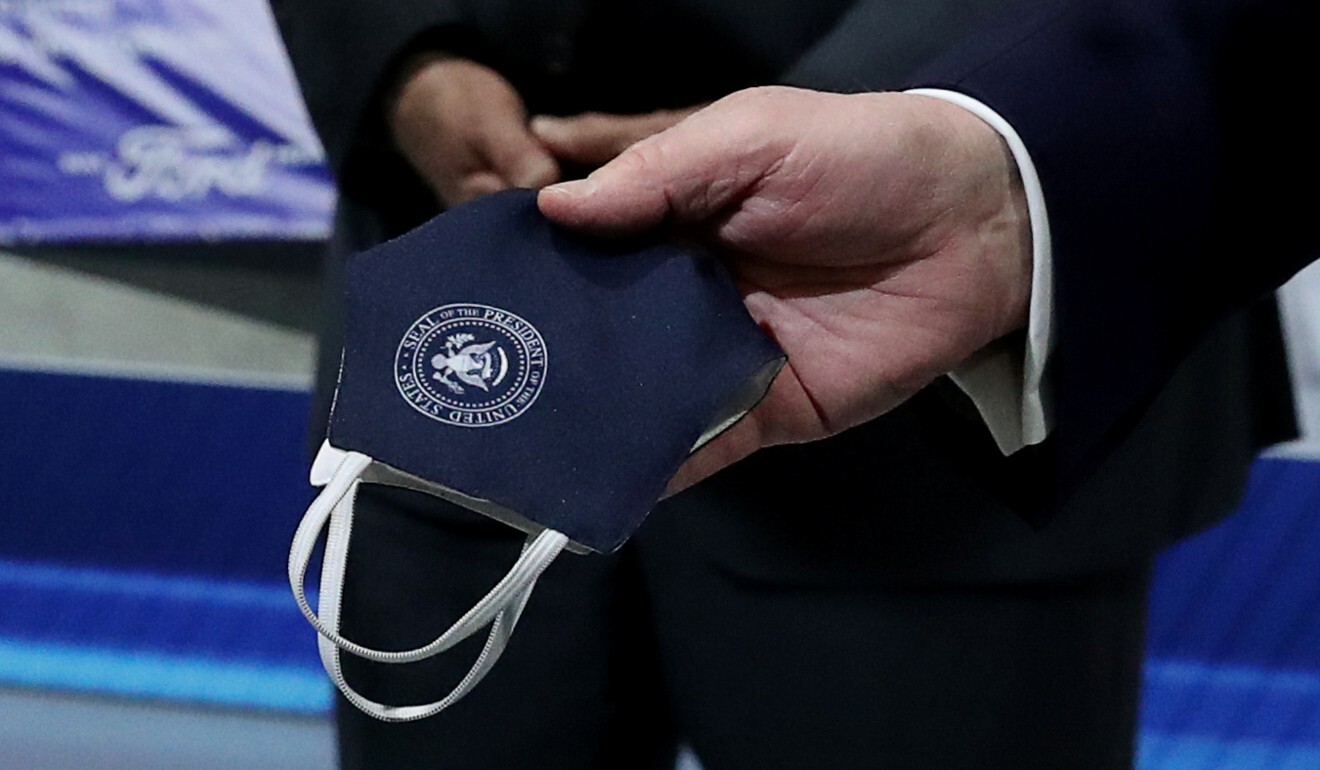 "I had one on before. I wore one in this back area but I didn't want to give the press the pleasure of seeing it," he told reporters and photographers covering his visit.
Nearly everyone at the Ford factory was wearing a mask, in line with company policy and government recommendations on preventing the highly contagious virus.
The manufacturer said in a statement that company chairman Bill Ford "encouraged President Trump to wear a mask when he arrived. He wore a mask during a private viewing of three Ford GTs from over the years. The president later removed the mask for the remainder of the visit."
Trump, pushing to get Americans to put the pandemic behind them and reopen the faltering economy, has never worn a mask in public.
On Thursday, he said the mask "was very nice, it looked very nice."
In a convoluted statement during his trip to Michigan, he told reporters he had "tested positively toward negative" for the virus.
"I tested very positively in another sense," he said. "I tested positively toward negative. I tested perfectly this morning, meaning I tested negative."
When asked if Trump was told it was acceptable not to wear a mask in the plant, Ford Executive Chairman Bill Ford said, "It's up to him."
"Honestly I think I look better in a mask," Trump added jokingly.
The company later said in a statement that the chairman had "encouraged" Trump to wear a mask when he arrived.